FLIGHT TRAINING CUSTOMIZED TO YOUR SCHEDULE
At Elite Aircraft Services, we customize our training to build the most efficient and effective program for you. That may include completing a lesson en route to your meeting, allowing you to use the return time to debrief with a coworker in the back seat, prepping for a meeting on the flight down, and practicing your maneuvers on the trip back or heading out to the practice area for steep turns and stalls.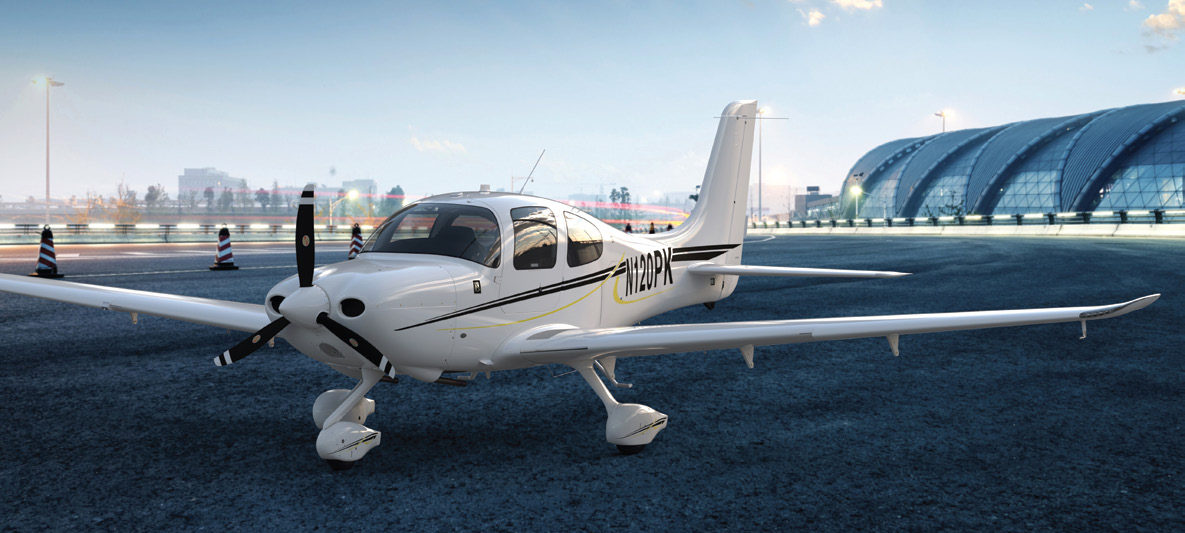 AIRCRAFT AVAILABLE FOR RENT
Our Cirrus offers students an opportunity to train using one of the most technologically advanced avionics platforms available today in the Garmin Perspective. The Cirrus is a perfect dual-role airplane, manageable for students and a great option for business travel. This aircraft can be rented solo with the approval of Elite Aircraft Services following a personalized check-out process.
HOW LONG WILL IT TAKE?
The FAA requires that you have a minimum of 40 flight hours to apply for your private pilot certificate, but the average student will find they are closer to 100 hours before taking the check ride. The average time frame to complete the Cirrus Aircraft-provided transition course is between 6-10 hours of flight time plus a few hours of additional ground instruction. The length of time required to get your private pilot's license depends largely on how much time you have to commit to the process. Everyone is different, and we accommodate any schedule.

FLIGHT SIMULATOR TRAINING
The FAA requires 40 hours of training before you may take the Instrument-Check Ride. Twenty of those hours may be simulated time. Simulated can be in the airplane using a hood to limit your outside visibility or in one of our FAA-approved flight simulators.
What You Need To Know
We Are a Platinum Cirrus Training Center
All Elite Aircraft Services Instructors Are Top-level Certified Flight Instructors (CFIs) and Cirrus Standardized Instructor Pilots (CSIP)
We Have Multiple Platinum Level CSIPs
We Offer Scenario-based Training
You May Train in Your Own Aircraft or Rent Our State-of- the-art Aircraft